The Premier Paving Company
In the greater Michiana area.
Have questions, or need a quote?
Click the button to your right to get started.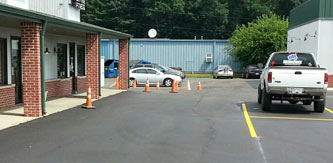 Commercial 
Lots
Our primary focus at Bailey Asphalt is on construction, resurfacing, and striping of commercial parking lots.  Tired of the big boys?  Call us.
Private
Roads
Private roads are another area where we excel.  From new and existing subdivisions, to remote private lanes, give Bailey Asphalt a chance to earn your business.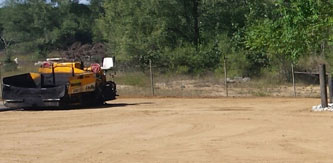 New
Installations
We are equipped to complete new installations of parking lots, roads, and drives from raw site to finished job.
We're the little big paving company.  Large scale
capabilities, with family owned service.

Bailey Asphalt is a family owned company with full asphalt capabilities.  While we focus on medium to large scale projects – commercial parking lots, private roads, and new installations – we also service the occasional homeowner project.  From rough grading to completion, we handle it all – and do so with a handshake and a smile!
About  Bailey Asphalt

Full commercial insurance coverage.
Workmen's comp on all employees.
Regular employee drug and alcohol screening.
Performance / bid bonding for specific jobs.
Why Choose
Bailey Asphalt?
Simple.  We don't sub out your job, and we don't use seasonal contract labor.  Our average employee has been with us for over five years – some much longer.  What's more, when you call you talk to the owner.  He oversees every project from start to finish.  No more trying to track down your salesman or project manager.  Welcome to the Bailey Asphalt difference!
Commercial Lots
Full service paving
Private Roads
Large or small projects
New Installations
From dirt to drive
Patching and Striping
Full attention to detail
Request a Free Callback
Our Team Is Here To Help!
Big capabilities, but family owned service.
On budget, on time, every time!
Owner-run crew. We don't sub out your job.
New installations of any size.
Paving, resurfacing, to striping. We are full service.
GET IN TOUCH
Recent Testimonials
"Bailey Asphalt did an outstanding job in a professional manner! I wouldn't hesitate to use them for additional asphalt work and would recommend them to anyone."

Dr. Klopenstine – Klopenstine Family Dental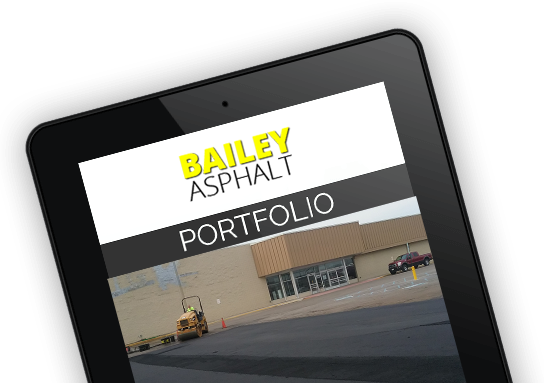 View Our
Latest Projects
This section is a continual work in progress, but feel free to check it out.  Stop by from time to time for more updates!

READ MORE