Meet The Owner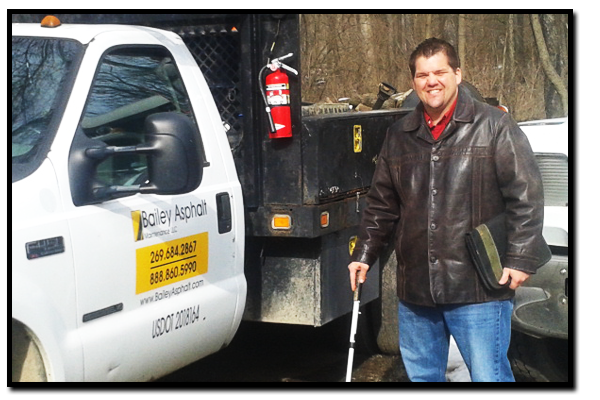 Ken Bailey
President | Owner
Bailey Asphalt has been in the asphalt business in Southwest Michigan for over 20 years. Within the Bailey Family, asphalt has been a way of life for generations dating back to the 1950's. As time has passed, previous generation have worked many years and subsequently retired from the asphalt business.


Currently, Ken owns and runs the operations, along with other skilled workers. Ken has worked with his Father Ron since he was a young man, some 20 plus years. By having this experience on numerous types of jobs, we can give knowledgeable recommendations regarding your pavement surfaces.

Jobs Include: All types of residential driveways, Fast Food Restaurants, Factories, Church Parking Areas, Schools, Municipal Road Patching, Gas Stations, and Retail strip malls to name a few.

As an organization we have achieved steady growth over the past 4 years even though 'the economy' has not been the most advantageous. Our 5 year goal from 2013 and beyond is to increase revenue 25% year over year, growing not only in scope of work but also in the geographic area that we work.


We are also making a 2013 goal of becoming more "Green", since we are smaller company, the owner is the worker. Our health along with our customers will be a focus moving forward.
Our Satisfied Clients